The Number 1 Strategy to Reclaim Your Time and Scale Your Business Faster
It's 1.30 am. You've just finished work.
It's only Thursday (morning) and you have already completed what most people refer to as full-time hours.
You will likely double this by the weeks end.
No one said starting a business was easy.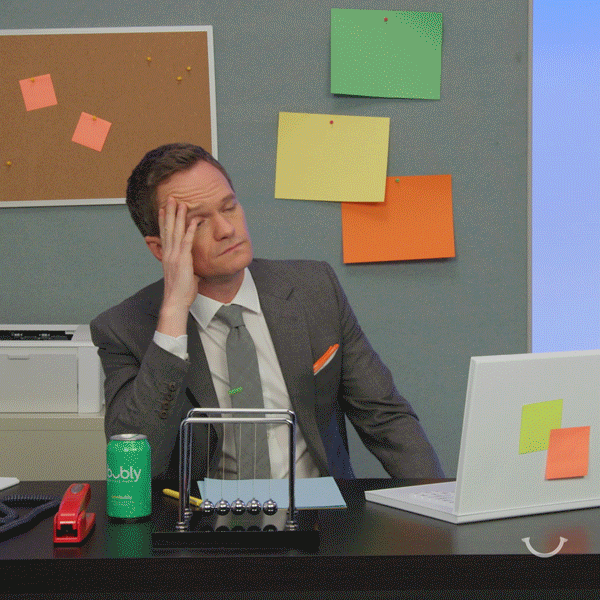 How to reclaim your business
No one starts business to spend all their time running a business, so why spend all your time running your business.
Don't get me wrong, I am a big believer in hard work. I am a bigger believer in smart hard work when it comes to business.
This is the type of work that doesn't involve spending all your time on serving your business.
It's the type of work that allows your business to serve you. And for you to better serve the reason why you started your business in the first place.
While we are on the subject, what is this reason for you?
Personally, I wanted more freedom.
Freedom to create a business that I wanted to create. Freedom to not have to be confined to the office for 70 hours a week.
I wanted to spend more time; exploring, with friends, with family, trying new hobbies.
I wanted to be able to go down the pub on a Friday afternoon and not have to worry about work.
Does any of this sound familiar to you?
Then you have come to the right place.
This battle tested system that I want to show you is allowing business owners, big and small to reclaim their time.
It is allowing them to stop attending every networking event they can, stop the soul destroying cold calling, stop spending every waking hour chasing prospects on social media.
It is allowing them to reclaim their time without having to worry about where their next sale is coming from.
This system lets you control exactly how much time you need to spend on your business while meeting your revenue goals.
And it's not something new or different. It's what the top marketers in the world use to help the most successful businesses be more successful.
So, what is it?
It really is quite simple.
It uses the most effective marketing channel and puts it to work for you, in a completely automated way.
That means once you have created this system, you can sit back and watch the sales roll in.
Well, not quite. But 99% of your customer acquisition process is automated with this system.
If you adopt this system into your business, you are able to save countless hours on chasing customers.
And it goes a little something like this….
It starts with a lead
Building a list of leads who are interested in what your business has to say is the first step.
Imagine that. A list of potential customers who actually want to receive more information from you.
No more having to get the phone slammed down on you when cold calling.
No more spending hours chasing people on social media just to find out they have no interest in what you do at all.
And no more attending countless networking events that take three hours and you meet one useful contact (maybe).
To do this, all you have to do is give them a reason to want to receive information from you.
I'm going to let you know how to do this in a bit. First, I want to tell you about the most important part of the system.
The most effective marketing channel
I will give you a hint as to what this is… it's not social media.
Shock, horror.
I know, I know. Social media is the in-marketing channel at the moment.
But the fact is that it can't touch the marketing channel I am talking about.
In fact, this channel is 40x more effective at acquiring new customers then Twitter and Facebook.
You can't argue with that.
Want to know what it is?
Email.
That's right. Email marketing has an ROI of 4400%.
It still remains the most effective marketing channel bar none.
Let's consider why for a second.
How many times a day do you check your email?
Personally, I lose count.
I just can't help myself. Just a quick check here. A quick check standing in line at the shops.
Then I get sucked into an email I received.
The subject line pulls me in and the content resonates with me.
Then, bam!
Just like that, I have taken an action from the email.
Does this sound familiar?
Now, factor in the tools that allow you to completely automate your email marketing.
Someone signs up to your email list and they receive a sequence of emails that; intrigue, grab their attention, address their concerns, build a relationship, make them want to hand over their money for your products or services.
This is what a system like this can do. And, it can do it automatically.
No need for you to chase them.
In fact, if you use the techniques that I am going to show you, they will be chasing you.
If you sell products online, they won't be able to help themselves from buying them.
If you sell services, when it comes to the all-important sales call, 99% of the selling will have already been done for you.
Want to learn how to do it?
This is how businesses find true success. It allows you to reclaim your time and scale faster.
This is the same system that gets our clients results like this, reclaim their time and focus more on the reason why they started a business in the first place.
To help you adopt this system into your business, we put together a 34-page eBook that gives you the secret sauce to making a system like this work for your business.
You can grab it now here.
You've got this!